"Why shouldn't they go and get a health check done on their digital marketing to make sure over the course of a year all the things they are doing are optimised?" he said.
"Ultimately, [what] we'd love to be able to do is make small business in Australia the smartest digital marketers in the world."
The report, which will cost around $5500, aims to educate businesses on digital marketing terminology, help them understand their current and prospective customers and make recommendations on where to spend their marketing budget.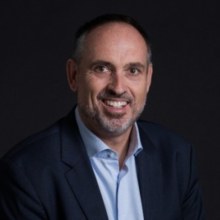 The bespoke report service is also designed to assess their current digital marketing efforts and offer clear and actionable advice on how to improve return on investment.
"If you're an SME spending $50 to $100,000 on digital marketing, $5,500 is a pretty good investment to make sure you've got it right," Andrew Baxter said.
With SMEs typically spending their money through Google and Facebook, the report focuses on those areas to assess if a business is investing enough, or if they're spending too much for their category.
"There's some really basic elements as well that we've noticed, even today [there are a] number of companies that haven't built their websites mobile first," Mr Rutherford added.
In March last year, Small Business Ombudsman Kate Carnell urged the Australian Competition and Consumer Commission  to examine predatory practices across the digital marketing industry, saying there were too many "cowboys" taking advantage of small businesses trying to diversify their operations online.
Mr Rutherford said the Independent Digital Audit had already seen examples of poor performance, pointing to a fashion business that had poor backlinks used to help surface the website in Google Search.
He said the "dodgy" backlinks would likely see the business banned by Google Search which means the search engine would not surface the website for up to four months.
"This business was basically trying to transform themselves into a digital-driven business, that would have stopped them in their tracks," Mr Rutherford said.